It's more than just a different can design... it's a whole new shape. Well I guess it's still the same shape, as it remains a cylinder, but you know what I mean.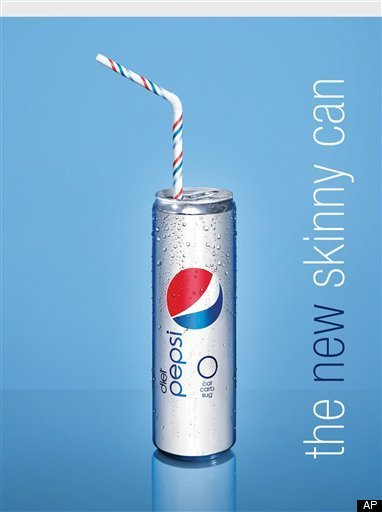 I really like the new look. I don't even like Pepsi, but it looks so sleek that I'll probably go out and buy one anyways! Their marketing is working.
Pepsi says that the new can will be hit stores in March. Don't worry, those against change! The normal can will still continue to sell alongside the new can.